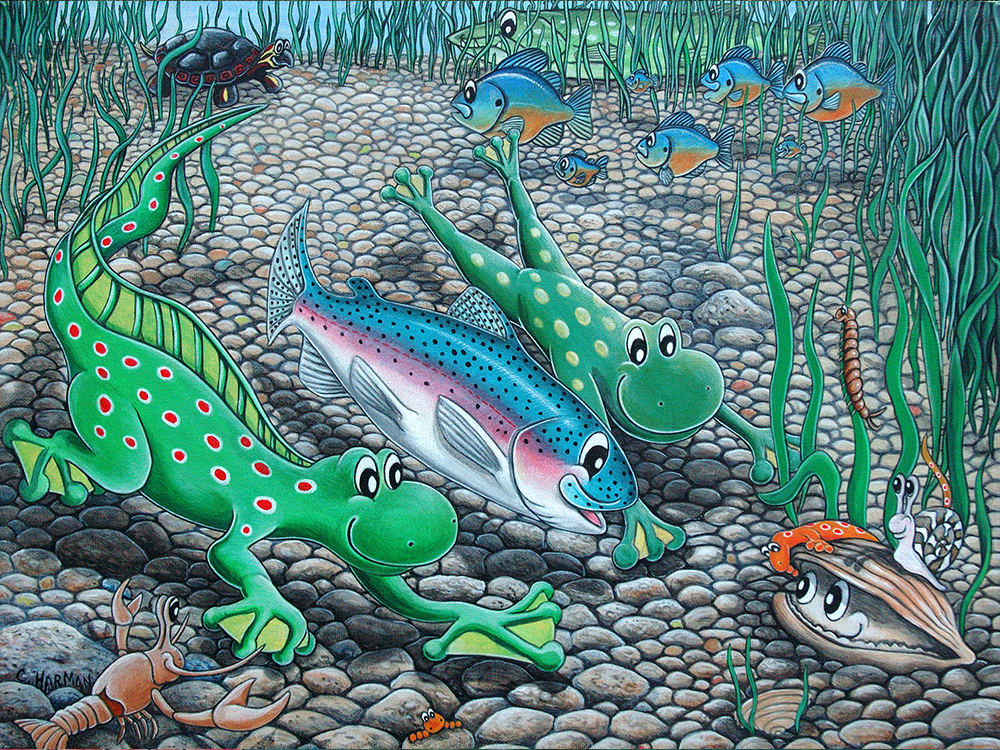 "Peek a Boo" was created by artist Chris Harman. This painting measures 11" x 14". It features the characters of our published story entitled, Pond Friends. Here, the characters from the story are exploring the pond and meeting some of the many creatures that live among them. Some of the creatures include a newt, bull frog, rainbow trout, pike, bluegill, painted turtle, crayfish, river clam, red eft and a snail.


"Peek a Boo"
Pond Friends Original – by Chris Harman
Framed Size: 11" Wide x 14" High
Medium: Acrylic on Canvas
Price: $2,950
Pick Up - Free
Delivery:
Shipping and Handling is not included in price. Your Michigan location may allow us to deliver to you for a small charge.
Details: Chris painted this trout in 2002 and was inspired by a fish caught in a secret UP location.
♦ Contact Us
♦ Buy the Book, "Pond Friends"