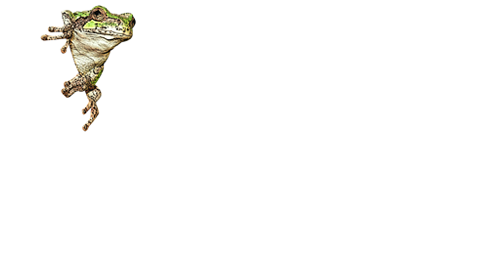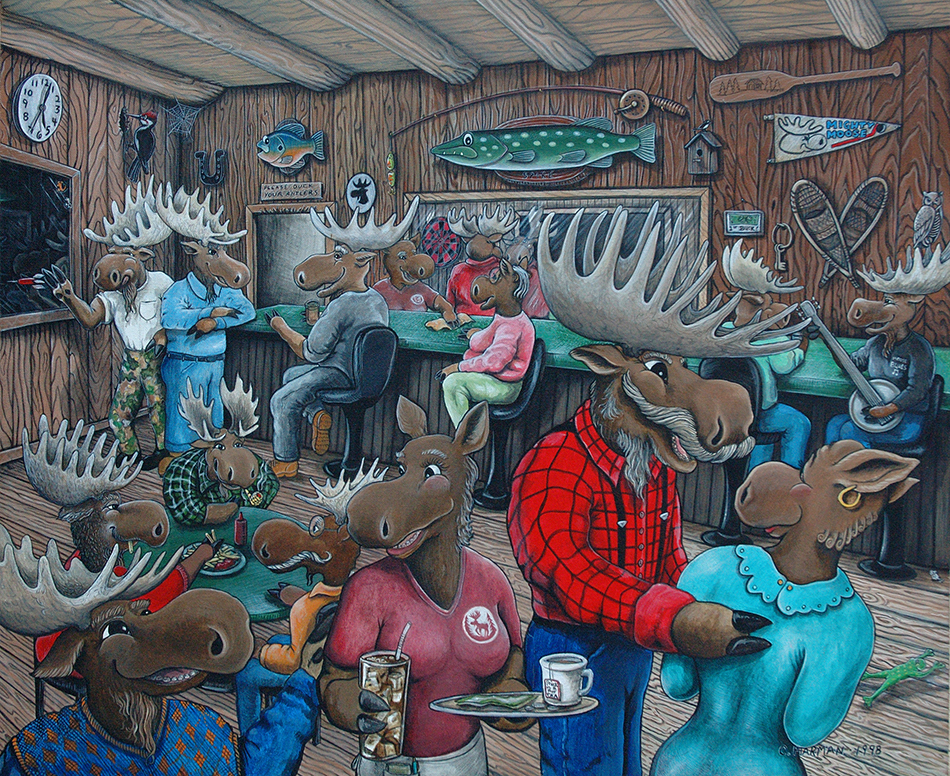 Velvet Green Creations
Fine Art Paintings in Michigan's Upper Peninsula
Welcome to Velvet Green Creations fine art prints. We currently have four prints available on professional acid free paper. These are ready to mat and frame to hang on your wall. Our prints come signed and numbered. They ship in a postal tube directly from our studio to your home or office. Thanks for considering one of our fine art prints for you décor! Buy the full collection and save $21.00 - scroll lower to view offer!

"Evening at the Moose Track" - Moose Art Print, Moose Art, Moose Prints - Fine Art Prints
Fine Art Print, Original Painting by Chris Harman
Limited Edition Prints (750)
Size - Matt Area: 16 x 20 (full paper size 18 x 22)

$49.00 - Free Shipping
"All of our artwork was professionally scanned in Chicago and printed in Michigan's Upper Peninsula. They are high quality and ready to ship." — Gina Harman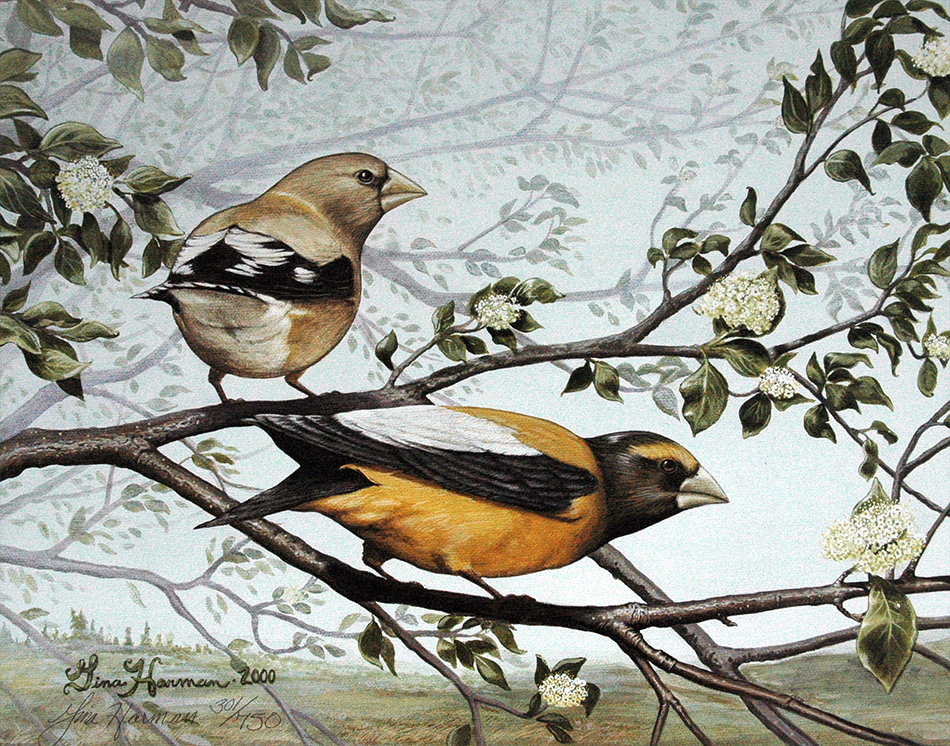 "Evening Grosbeaks" - Bird Art Prints, Bird art - Fine Art Prints
Fine Art Print, Original Painting by Gina Harman
Limited Edition Prints (750)
Size - Matt Area: 11 x 14 (full paper size 13 x 16)
$39.00 - Free Shipping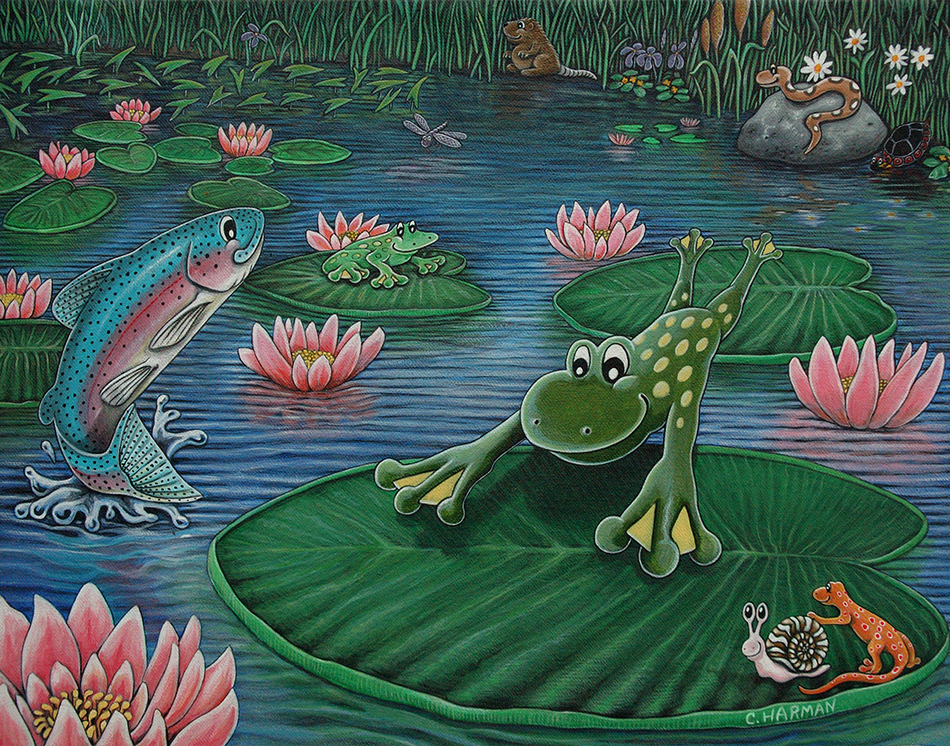 "Leaping Lilly Pads" - Frog Art Prints, Frog art - Fine Art Prints
Fine Art Print, Original Painting by Chris Harman
Limited Edition Prints (750)
Size - Matt Area: 11 x 14 (full paper size 13 x 16)
$39.00 - Free Shipping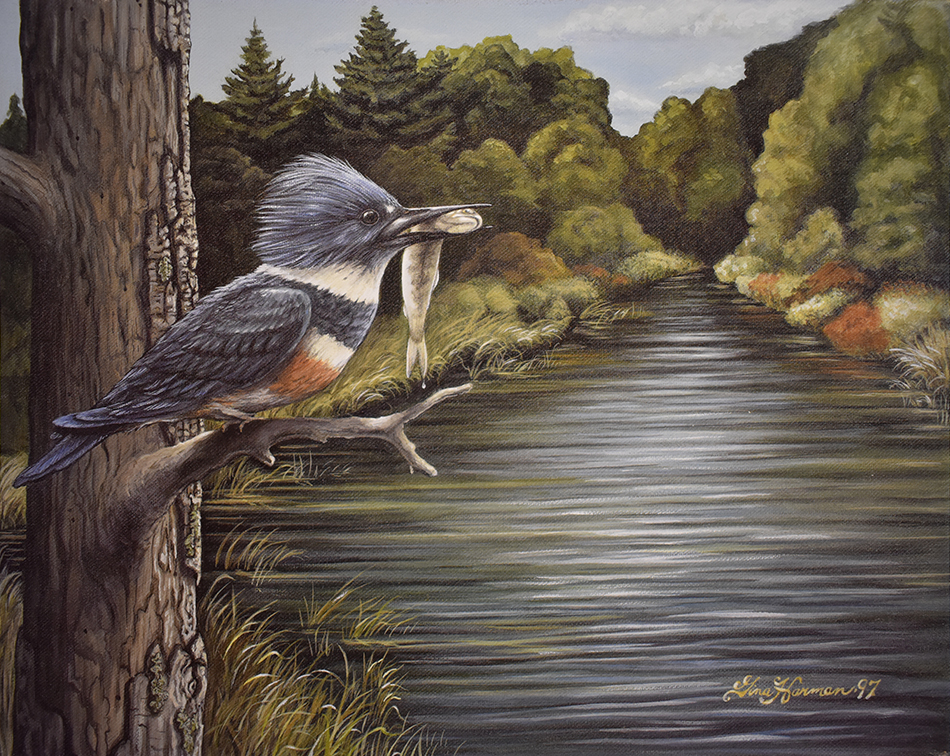 "Kingfisher" - Bird Art Prints, Bird art - Fine Art Prints
Fine Art Print, Original Painting by Gina Harman
Limited Edition Prints (750)
Size - Matt Area: 11 x 14 (full paper size 13 x 16)
$39.00 - Free Shipping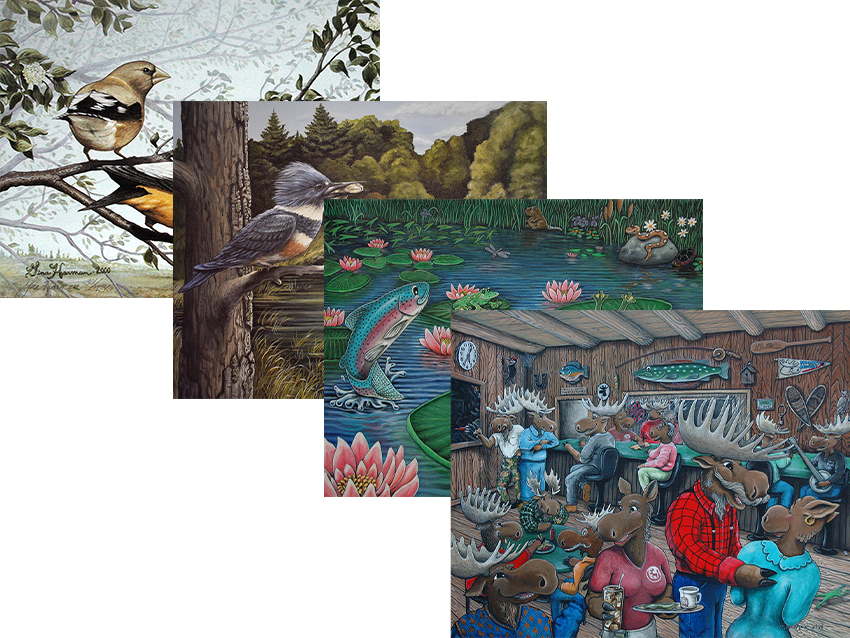 "The Full Art Print Collection" - Bird Art Prints, Bird art - Fine Art Prints
Fine Art Prints - Full Art Print Collection
Original Art by Chris & Gina Harman
Limited Edition Prints
Order the full collection and save $21.00!
$139.00 - Free Shipping


Artists Chris & Gina Harman
Velvet Green Creations
13335 State Highway M123
Newberry, MI 49868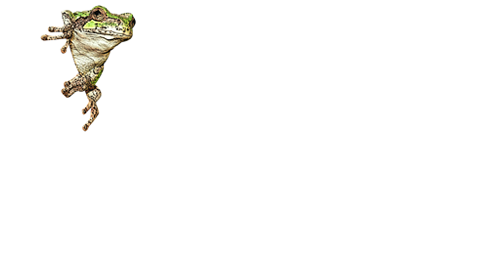 Copyright © 2023 Velvet Green Creations. Logos, web content in part or in whole may not be used without written consent. All rights reserved.