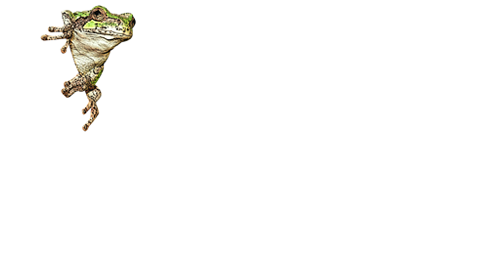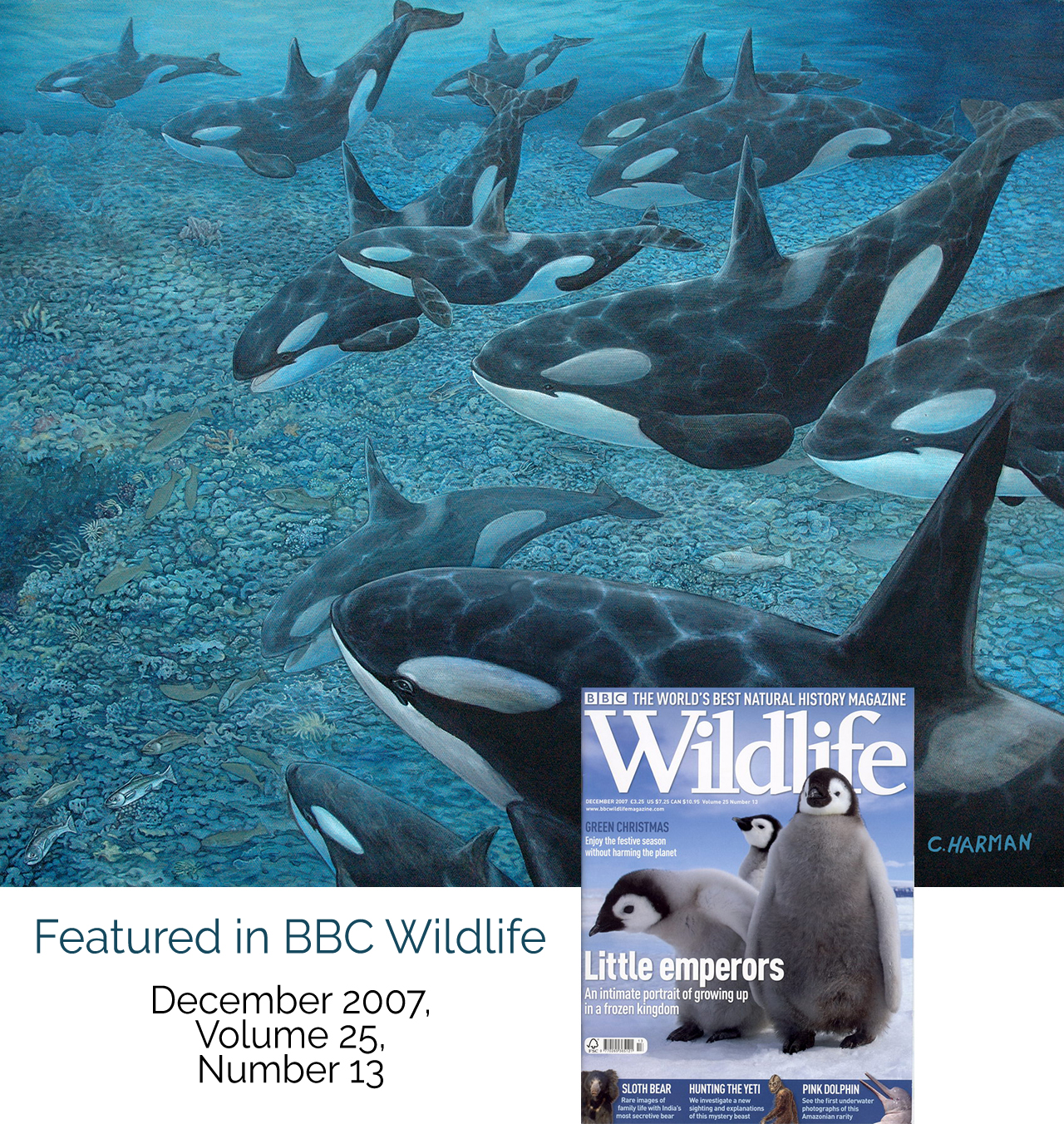 Velvet Green Creations
Fine Art Painting Featured in BBC Wildlife Magazine
When we talk about inspiration, sometimes others inspire us. For Chris, he was recognized by the largest wildlife magazine in the world (at the time). This helped motivate his love for painting and the ocean. In turn, we hope this inspires you. If you are an artist, keep on painting and creating — in time, you too will be inspired by others.

"Orcas and Salmon" - featured by the BBC Wildlife Magazine in December 2007, Volume 25, Number 13. The BBC Wildlife Magazine featured his painting and stated: "Executed with great effectiveness. Orcas and Salmon is another example of the range of artwork available in this genre. This wonderful acrylic whale painting of orcas demonstrated the movement, colour and beauty of nature." — Pip McGarry.

Pip McGarry is a professional artist and Chairman of Marwell International Wildlife Art Society (MIWAS). The article was entitled "Paint fish and other marine wildlife" written by Pip McGarry. This piece has been donated to a private collector who resides in Michigan and is not available for sale.



Artists Chris & Gina Harman
Velvet Green Creations
13335 State Highway M123
Newberry, MI 49868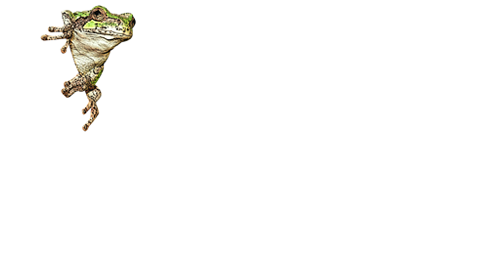 Copyright © 2023 Velvet Green Creations. Logos, web content in part or in whole may not be used without written consent. All rights reserved.